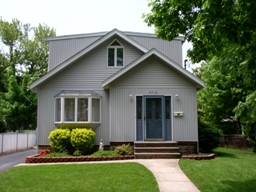 Last week's economic news included an index of labor market conditions provided by the Federal Reserve, a report on small business sentiment, and a report from the Labor Department on job openings. Weekly jobless claims, Freddie Mac's mortgage rates report and a report on Consumer Sentiment rounded out the week. The details:
Labor Market Conditions, Small Business Index Reports Fall
According to the January reading for a labor index report released by the Federal Reserve, labor market conditions declined from December's reading of 7.3 to January's reading of 4.9. This index is based on 19 economic indicators and January's reading was the lowest since September. The National Foundation for Independent Business (NFIB) reported that its index of small business sentiment fell to 97.9 in January as compared to December's reading of 100.4. Analysts said that this report reflected less optimism about business conditions and sales growth rather than concerns over spending and hiring plans.
In other labor–related news, the Labor Department reported that job openings rose to 5.03 million in December; this was 3.70 percent higher than November's reading and represented a year-over-year increase in job openings of 28.50 percent. In contrast, all hiring for 2014 increased by 12.50 percent, which suggested that employers may be having trouble finding employees with needed job skills.
Jobless Claims Rise, but Four Week Average Shows Drop in New Claims
According to the Labor Department's weekly Jobless Claims report, 304,000 new unemployment claims were filed, which once again positioned new jobless claims over the key benchmark of 300,000 new jobless claims filed. Analysts expected a reading of 296,000 new jobless claims based on the prior week's reading of 279,000 new claims. To put this in perspective, new jobless claims have fallen by 3250 claims over the past four weeks to a reading of 289,750 new claims. Economists say that the four-week average is a more accurate measure of developing trends, as week-to-week readings can be volatile.
Mortgage Rates Rise
Last week's only scheduled mortgage-related news was Freddie Mac's weekly survey of average U.S. mortgage rates. Rates were higher with the average rate for a 30 year fixed rate mortgage higher by 10 basis points at 3.60 percent. The average rate for a 15-year fixed rate mortgage rose by eight basis points to 2.99 percent. The average rate for a 5/1 adjustable rate mortgage jumped to 2.97 percent from the previous week's average of 2.82 percent. Average discount points were 0.60 percent for 30 and 15-year fixed rate mortgages and averaged 0.50percent for a 5/1 adjustable rate mortgage.
February's Consumer Sentiment Index dipped as fears of rising inflation caused consumer sentiment to dip from January's reading of 98.1 and expectations of February's reading at 98.5; unfortunately, February's actual reading fell short at 93.6. February's reading was a three-month low after January's reading hit an 11-year high. Fears of growing inflation were noted as an influence on the drop in consumer sentiment; fuel prices are rising, which will contribute to rising inflation.
What's Ahead
No economic reports were scheduled Monday due to the President's Day holiday. The National Association of Home Builders (NAHB) releases its housing market index report on Tuesday, Housing Starts will be released Wednesday along with the minutes of the most recent FOMC meeting. Weekly jobless claims, Freddie Mac's mortgage rates survey and Leading Economic Indicators round out this week's scheduled reports.