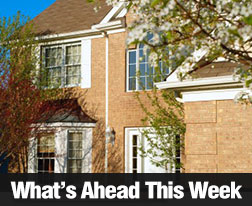 Last week's economic reports related to housing and mortgages were few, but construction spending, the Fed's Beige Book report, non-farm payrolls and the national unemployment report indicated trends for the end of the year.
Construction Spending Increases
U.S. construction spending rose by 1.10 percent in October according to the Commerce Department. This reading translates to a seasonally-adjusted annual rate of $971 billion. Analysts had expected an increase of 0.70 percent based on September's original reading of -0.40 percent, but September's reading was revised to -0.10 percent on Tuesday. Private spending on residential projects increased 1.30 percent.
Federal Reserve Beige Book Indicates Economic Improvement, or Not
Oil prices were cited by participants in the Federal Reserve's survey of regional business leaders; Texas and the Gulf coast areas noted that falling oil prices were a threat to those economies, while other participants said that lower prices at the gas pump were putting more cash in consumers' pockets. The report noted upward pressure on both minimum wages and higher wages for skilled workers. Wages have remained mostly flat while consumer costs have increased; higher wages can provide more discretionary income for consumers and may build confidence for would-be home buyers that have been waiting for more positive economic trends.
Freddie Mac: Mortgage Rates Down
Freddie Mac's weekly survey of average mortgage rates brought good news for home buyers and homeowners seeking to refinance their mortgages. The average rate for a 30-year fixed rate mortgage fell from 3.97 percent to 3.89 percent. The average rate for a 15-year fixed rate mortgage fell to 3.10 percent from last week's reading of 3.17 percent and the average rate for a 5/1 adjustable rate mortgage dropped to 2.94 percent from last week's reading of 3.01 percent. Average discount points were unchanged for all loan types at 0.50 percent.
Labor Data Mixed, Unemployment Rate Unchanged
Weekly jobless claims beat expectations by 1000 fewer jobless claims with a reading of 297,000 new claims against expectations of 298,000 new claims. The prior week's reading was higher at 314,000 new jobless claims. The Commerce Department also released Non-Farm Payrolls figures for November with 321,000 jobs added against expectations of 235,000 jobs added and October's reading of 243,000 jobs added. Holiday hiring and climate related slowdowns are expected to impact year-end labor statistics. Analysts prefer to look at trends occurring over several months to determine labor trends.
What's Ahead
Next week's scheduled economic news includes reports on November retail sales and consumer sentiment in addition to Freddie Mac's mortgage rates survey and the Commerce Departments weekly jobless claims report.