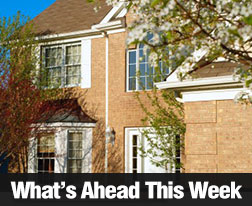 Federal government agencies issued reports that were delayed by the government shutdown; and Freddie Mac reported that average mortgage rates fell for all types of loans it reports. The National Association of REALTORS issued its Existing Home Sales report on Monday. While 5.30 million home sales were expected an annual basis, September's reading fell short at 5.29 million sales.
August's reading was adjusted from an original reading of 5.48 million, which equaled July's reading. Higher mortgage rates and home prices were cited as contributing to the slip in September's sales.
The Bureau of Labor Statistics issued the Nonfarm Payrolls report for September on Tuesday. September's reading indicated that only 148,000 jobs were created as compared to economists' expectations of 185,000 jobs and August's reading of 173,000 new jobs.
National Unemployment Rate Dropped
Analysts indicated that the modest reading for September was caused by uncertainty over the government shutdown, and also indicated that the economy is growing, but continues to experience ups and downs. The national unemployment rate for September fell from August's reading of 7.30 percent to 7.20 percent.
According to the Commerce Department, construction spending rose by 0.60 percent in August as compared to expectations of 0.50 percent and July's revised reading of 1.40 percent, of which 1.20 percent represented spending on residential construction. The Federal Reserve characterized residential construction as growing at a "moderate pace" in September.
The Federal Housing Finance Agency reported that August sales of homes connected with Fannie Mae and Freddie Mac grew by 8.50 percent on a seasonally adjusted year-over-year basis. This represented monthly growth of 0.30 percent and was the smallest rise since September 2012.
Good News! Mortgage Rates Fall
Thursday brought encouraging news with Freddie Mac's Primary Mortgage Market Survey. Average mortgage rates fell across the board with the average rates for a 30-year fixed rate mortgage falling from last week's 4.28 percent to 4.13 percent.
The rate for a 15-year fixed rate mortgage dropped from 3.33 percent to 3.24 percent, and the rate for a 5/1 adjustable rate mortgage dropped from 3.07 percent to 3.00 percent. Discount points rose to 0.8 percent for 30 and 15-year fixed rate mortgages and stayed steady for 5/1 adjustable rate mortgages at 0.4 percent.
Weekly Jobless claims were higher than expected at 350,000 new claims; analysts had expected 337,000 new claims. The latest reading was below the prior reading of 362,000 new jobless claims.
The University of Michigan's Consumer Sentiment Index was released Friday with some telling results. October's reading 73.2 from September's revised reading of 77.5. A reading of 74.8 had been expected based on September's original reading of 75.2. Consumers interviewed for the October CSI indicated that the federal government was the major factor in lower confidence in the economy.
What's Coming Up
A number of federal agencies are still delaying their reports. Next week's scheduled economic news includes the Case-Shiller Housing Market Index, Consumer Confidence report and ADP's Employment Report. Weekly Jobless Claims and the Freddie Mac PMMS will be issued Thursday.