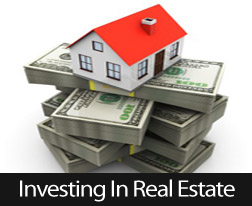 Investing in property at a young age seems like a bit of a daunting prospect sometimes. Most young people don't have a lot of disposable income, often have poor credit and perhaps even student loans.
When you are in your early 20s, you are not likely thinking about investing in property and are probably focusing on other things. However, investing in property at a young age can bring you a lot of advantages.
It requires a different approach and style and you might be the only one of your peers who is doing so, but you will definitely reap the benefits later on in life. When you invest long-term, you will start building your financial independence.
Some might believe that it is impossible for a young person to start investing so early in life, but investing in your 20s is completely possible.
You are not "too busy", in fact you will find that you have even less spare time as your responsibilities grow when you get older. You will need a little bit of money to get started, but often you can purchase your first property with as little as 3.5% down.
If you want to get started early, here are some tips that will help you along the way:
Get into very good saving habits from a young age by putting aside your money from first jobs. When you want to take out a mortgage, you will typically need to be able to show savings of 3% of your purchase price.
Maintain a clean credit history and pay all of your bills on time in order to build a great credit rating, so that you can obtain a mortgage with a good rate.
Make the most of technology and social media to learn more about investing in property and to find the best opportunities. You have a wealth of information on investing, all at your fingertips.
Find an older mentor – someone with successful experience who can give you tips on how to choose the right investment.
Another main advantage to investing when you are young is that if anything goes wrong, you will have more time to make mistakes and still recover without affecting your retirement. You have nothing to lose and everything to gain, so why not get started?